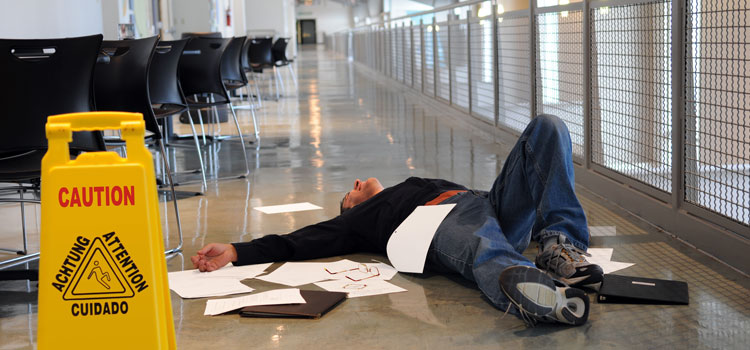 Employers, the self-employed and others in control of work premises in the United Kingdom are obliged to comply with three primary pieces of legislation that govern the provision of first aid in the workplace...
THE HEALTH AND SAFETY AT WORK ACT 1974
This is the UK's main health and safety legislation and defines the general duties of employers and employees in the management of workplace safety. The Act places a
duty on all employers to ensure as far as reasonably practicable the health, safety and welfare at work of their employees.
Enforcement is the responsibility of the
Health and Safety Executive
(HSE).
MORE
THE MANAGEMENT OF THE HEALTH AND SAFETY AT WORK REGULATIONS 1999
Reinforcing the requirements of the Health and Safety at Work Act, these regulations require employers to
carry out a risk assessment of workplace safety for staff and visitors
(including clients and contractors). Employers with at least five employees must record the significant findings of the risk assessment.
MORE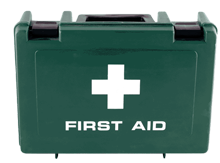 THE HEALTH AND SAFETY (FIRST AID) REGULATIONS 1981
These regulations require employers to
provide adequate and appropriate equipment, facilities and personnel to ensure employees receive immediate attention if injured or taken ill at work
. The HSE will prosecute employers if significant risk is deemed to exist, or there is a disregard for established safety standards, or if levels of compliance are consistently poor. Note that the regulations apply to all workplaces in the UK – including the self-employed and those with fewer than five employees. Although they do not place a legal duty on employers to provide first aid facilities for non-employees (visitors, students, etc.) the HSE strongly recommends that such provision is also made.
MORE
Other relevant legislation includes the
Reporting of Injuries, Diseases and Dangerous Occurrences Regulations 2013
(RIDDOR). This requires employers, the self-employed and people in control of work premises to report certain serious workplace accidents, occupational diseases and specified dangerous occurrences, as well as ill health at work. Records must also be kept of all incidents.
MORE