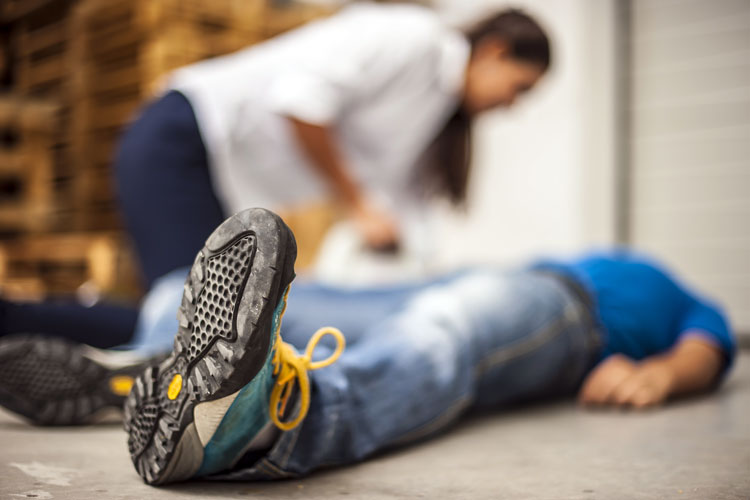 Helping someone who is sick or injured is an essential part of the humanity of all of us. First aid, as the term implies, is the treatment given before professional medical support becomes available. As a trained first aider you can make the difference between life and death.
As well as preserving life, alleviating suffering, preventing further illness/injury and promoting recovery, the workplace first aider must be aware of legislation designed to ensure their employer provides adequate duty of care – not only for its own personnel but also for visitors and the general public (see also
Legal
 ).
Viking Training Solutions specialises in providing high quality and competitively priced first aid training, assessment and certification services across Norfolk, Suffolk and Cambridgeshire in the United Kingdom.
Based in mid-Norfolk, the business offers first aid training for individuals and organisations – including companies, government agencies and public bodies, office workers, activity providers, teachers, schools/colleges, carers, construction workers, GPs, surgeries, attractions, childminders, paediatricians, nurseries, etc.
Non-accredited courses are also available for those not requiring accreditation by a regulatory body. Course fees are reduced to reflect the costs of certification. Delegates receive a training booklet and a non-accredited (Viking) certificate.
Open (or publicly accessible) courses are offered across Norfolk, Suffolk and Cambridgeshire. They are delivered at fully equipped training and conference venues, with complimentary tea/coffee and free parking.
Closed (or in-house) courses are for larger organisations and public bodies, and usually take place on-site/at the workplace. They are tailored to the organisation's individual first aid training needs, and require at least 6 delegates.
Most of our qualifications are valid for three years, after which refresher training or requalification is required. Each course typically has no more than 12 delegates.
As well as listed courses, we are able to offer fully tailored courses to suit organisations' needs. For more details and pricing please
contact us
.
Activity First Aid – FAA Level 3 Award (2-day)
Emergency First Aid at Work – FAA Level 3 Award (1-day)
First Aid at Work – FAA Level 3 (3-day)
FAW Re-qualification – FAA Level 3 (2-day)
Paediatric First Aid – FAA Level 3 (2-day)
Paediatric Emergency First Aid – FAA Level 3 (1-day)
FAA First Aid Awareness – non-accredited (4-hours)
FAR First Aid Refresher – non-accredited (3-hours)
Mini Medics – non-accredited (3-hours)
Moving & Handling – non-accredited (1-day)
Moving & Handling Refresher – non-accredited (3-hours)
Fire Awareness – non-accredited (2-hours)
VIEW COURSES